HAVING GUESTS OVER FOR A DINNER PARTY, AND FRETTING ABOUT WHAT TO MAKE?
---
Have you ever had a party, but were stuck in the kitchen the entire time, while your guests mingled without you? I can help! I specialize in high-end dinner parties and cocktail parties. Free yourself from the stress, and call me. I will come to your home to meet with you, see the space where the party will be held, plan your menu, and discuss logistics. On the day of your party, I will bring servers, the food, and any special equipment needed to make your event a success. Rest assured, your kitchen will be spotless when we leave.
If your home or office space isn't quite right for hosting a private party, I have an amazing home in the South Hills of Eugene that I occasionally rent for private parties. The party space is modern, open, and clean. My kitchen is truly amazing! You and your guests can watch the action in the kitchen, while I whip up tasty morsels for your party. The views are grand, from the Coburg Hills, Autzen Stadium, and Skinner's Butte! It's the same kitchen where KMTR NBC-16 comes to tape my cooking show, "In the Kitchen with Chef Becky". My home can accommodate up to 20 guests for cocktail parties, or 16 guests for a sit-down plated dinner party. Contact me to discuss your menu, availability, and rates.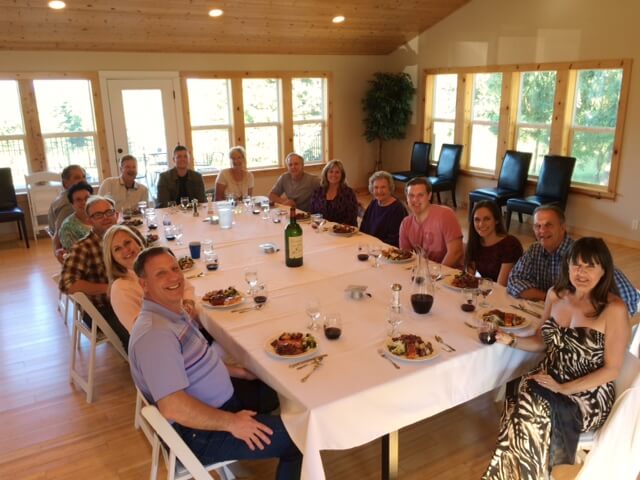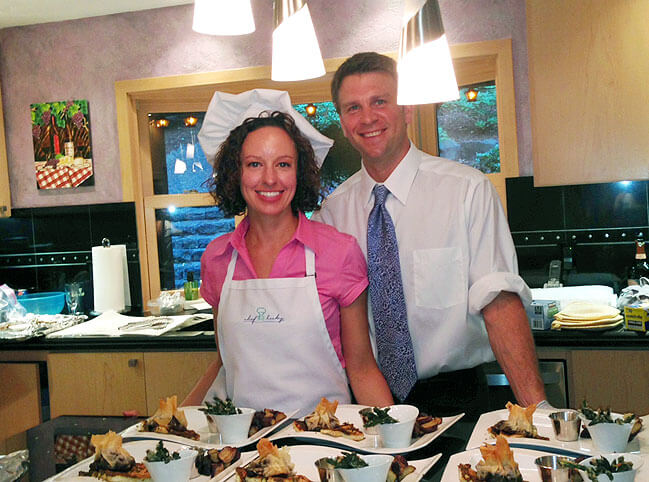 RATES
Food $30 to $70 per guest, depending on your selections
Gratuity 20%
Chef Labor $65 per hour, 4 hour minimum
Kitchen Assistant Labor $40 per hour, per server
Servers $40 per hour
Bartenders $40 per hour
A 50% deposit is required to secure a date for your event.
SAMPLE MENU ONE
Boursin Cheese & Apple on Crisps
Antipasto Skewers (Artichoke Heart, Cherry Tomato, Marinated Mozzarella, Tortellini, Black Olive)
Spinach Salad with Egg, Dried Cranberries, and Candied Pecans
Dijon Vermouth Salmon
Petite Green Beans with Lemon Butter
Rosemary Red Potatoes
Garlic Italian Bread
Chocolate Raspberry Mousse Cups
$60 per guest
SAMPLE MENU TWO
Artichoke Spinach Dip with Tortilla Chips
Honeycrisp Apple Garlic & Herb Boursin Cheese on a Crisp
Shrimp Crostini
Spinach, Candied Pecans, Dried Cherries, & Gorgonzola Puffs
Garlic Italian Bread
Beef Tenderloin with Port Wine, Roasted Shallot, and Bacon Reduction
Rosemary Red Potatoes
Pan Roasted Asparagus with Lemon Butter
Chocolate Lava Cakes with Vanilla Bean Ice Cream
$68 per guest
DINNER PARTIES IN YOUR OWN HOME
---
ENJOY MORE TIME WITH YOUR GUESTS
---
FULL SERVICES FROM START TO FINISH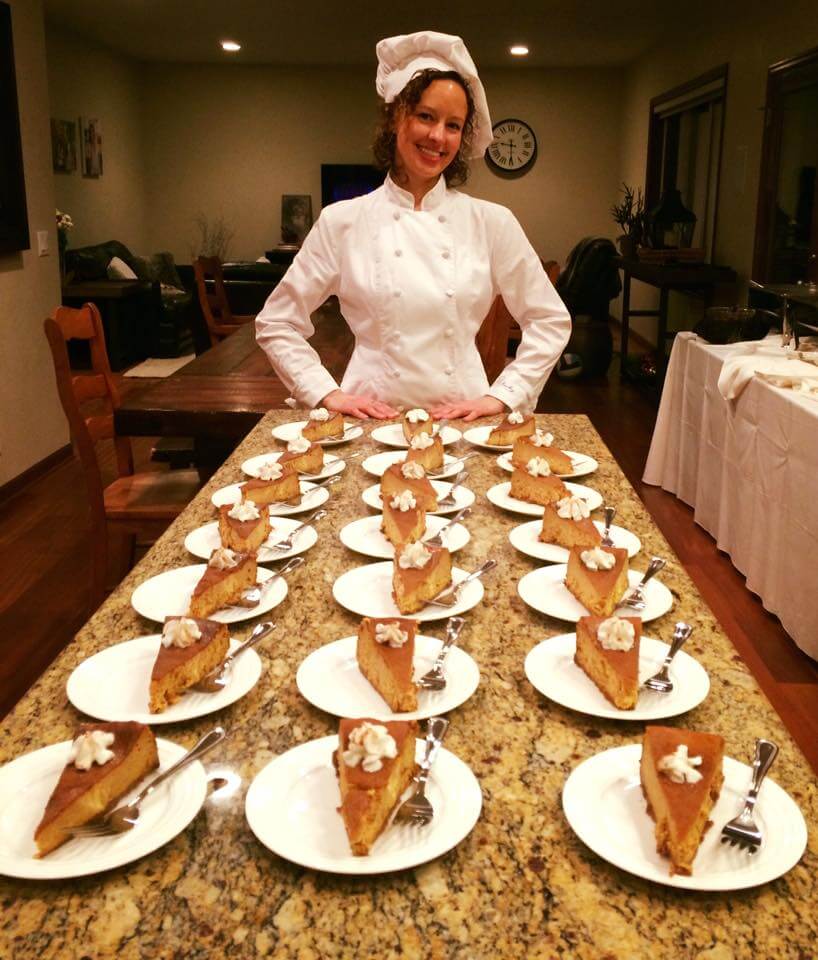 Contact Chef Becky today for a customized menu and and estimate for personal chef meals – 541-510-0326